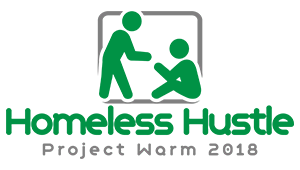 Anytime we get an opportunity to give back, we do not take it lightly. Homeles Hustle is an initiative by Green Park Housing and Presidential Ideas to provide thousands of pairs of socks and gloves to homeless and rough sleepers in London and Birmingham.
There was a need for a brand identity, wesbite and social media presence in order to raise awareness to this initiative and this was where Presidential Ideas came on board. We started with the design of the logo and colour scheme, then we moved on to creating / managing social media channels for the cause and ended up creating a fantastic website.
The cause was a massive success with thousands of libes touched and we are very humbled to have been part of this great cause.
Work Done for Client.
Website Design & Development | Logo Design | Brand Identity | Social Media Marketing | Photography | VideoGraphy

Creative & flawless execution with a sense of urgency & focus on results is how I'd describe the Presidential Ideas team.